Friday, July 20th, 2007
I decided to put up random pictures I've taken lately. 🙂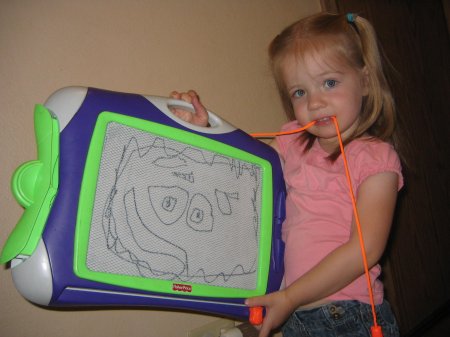 Lilah decided to draw Heavenly Father, or she drew this picture and then decided, I'm not sure.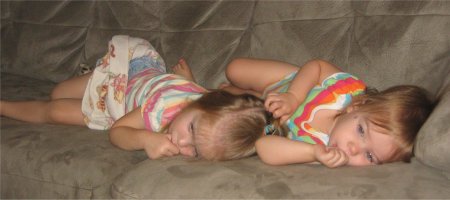 The girls watching a movie. I thought it was sweet with them lying next to one another and Lilah letting Eden play with her hair, which she never does.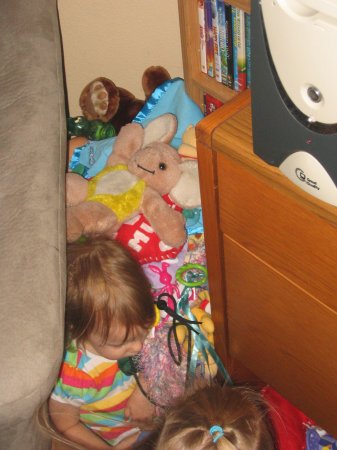 The decided to pile up all their toys in this corner.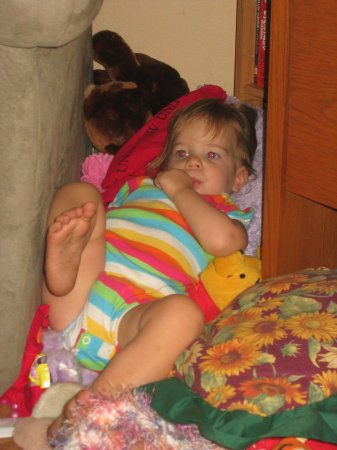 Eden relaxing on the toys.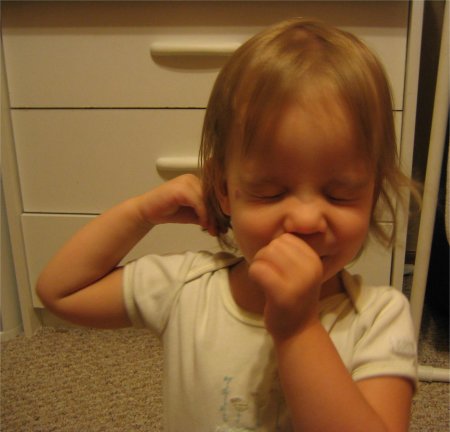 Eden being silly.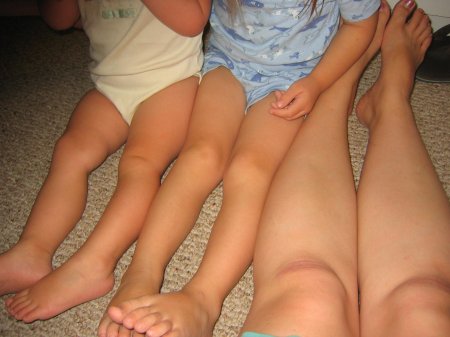 The evolution of tan in our house. Eden's our tan baby, Lilah's getting tan and I'm pale, but I am tanning a little, you can see my flip flop tan line.
Eden was crying while I took our leg picture. She wanted to see the pictures I had taken, not sit there for one more.