Tuesday, April 14th, 2009
We had Easter dinner at my parent's house. My mom was out of town so my sister Kristi did most of the work. My dad cooked the ham, I brought dessert and Glenn and AnneMarie brought salad.
We had the Easter egg hunt first so Carolyn could be there before she went off to her in-laws house.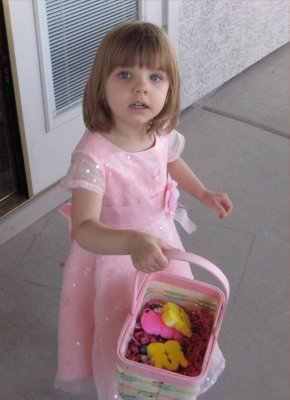 Adrienne's pretty cute when she's awake.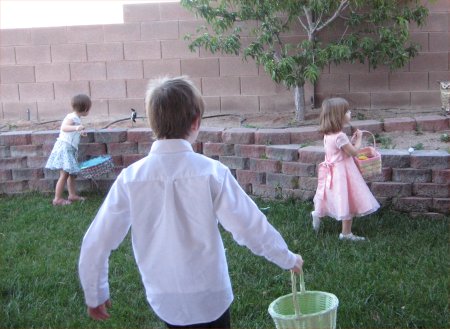 The kids looking for eggs.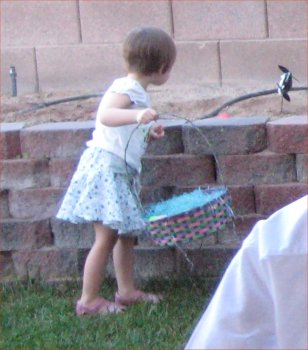 Eden didn't want to pick up the real egg, she only wanted the candy filled ones.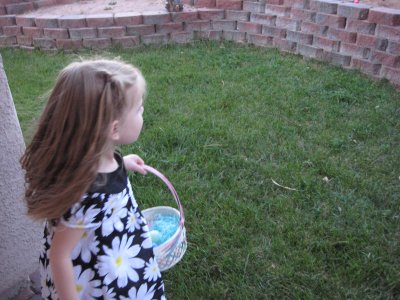 A few minutes later of Lilah and the real egg is still in it's spot (upper right hand of the picture). It wasn't till towards the end of the hunt that we convinced Eden to take it.  (I also just thought this was a fun shot. )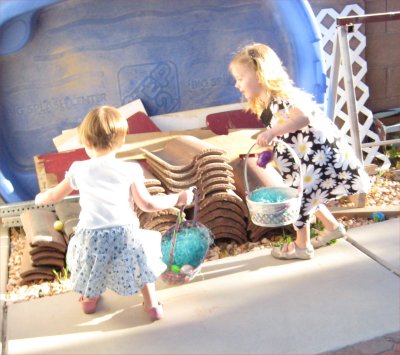 More eggs.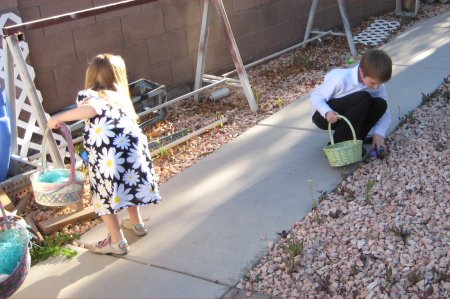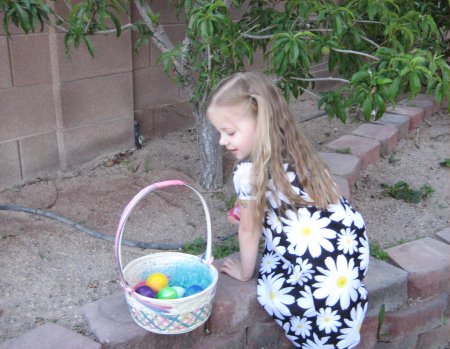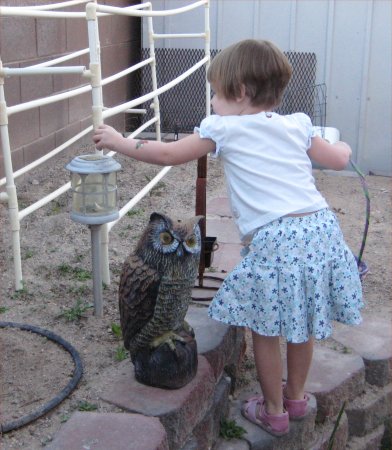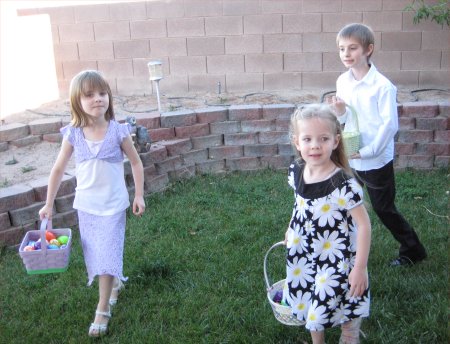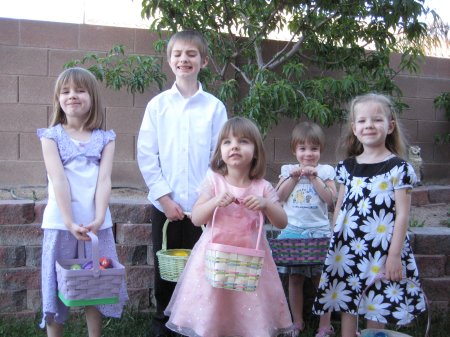 The kids after the egg hunt. (Kaitlyn, Howie, Adrienne, Eden, and Lilah.)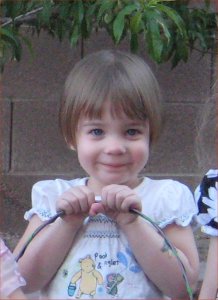 I just wanted to zoom in and show you how cute Eden's smile was.
At one point before dinner I found Eden up on the balcony eating candy. I'm not sure how much she ate before dinner. We had a fun egg hunt and relaxing dinner with my family before we headed home later that night.