Monday, September 2nd, 2013
Tuesday, June 11th, was our final day in Brigham. We packed up the car and met Shauntae and the boys at the Logan Tabernacle. Our girls had never been in one, so we stopped by and took a look around. Two of their 2nd cousins had also been baptized there.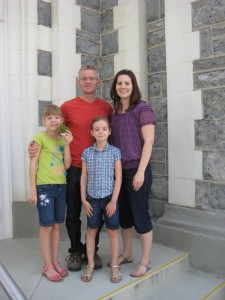 Us outside the Logan Tabernacle.
After the tour we split ways for lunch.  I had my eye on the Chuck A' Rama we had passed in town. I love Chuck A' Rama's rolls. They are so yummy, so we often make a stop at my favorite buffet when in Utah.
We stopped by to say one last goodbye to Rawlin after lunch. I was sad to say goodbye. It's hard to believe that two years have passed since he moved up there.
After lunch we visited the little zoo, and I picked on Ethan. Austin really enjoyed seeing me pick on Ethan, since he rarely gets pick on being the oldest. I was also Austin's defense against Ethan, since he was avoiding me the best he could.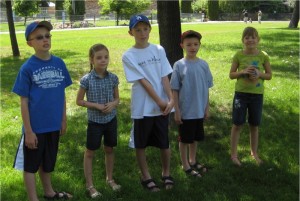 Austin, Eden, Ethan, Matthew, and Lilah.
~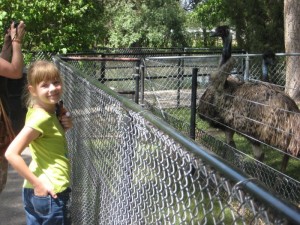 Lilah with the ostrich.
~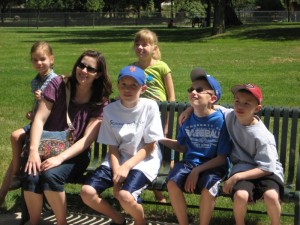 You can see Austin picking on Ethan, and Ethan trying so hard to keep away from me. I'm a mean Great Aunt.
After our time at the zoo we said our goodbyes to Shauntae and the boys, and took the not too long drive to Spring Creek, Nevada to see the Park family.
I hope we get to see them in Vegas sometime soon. It was so wonderful to spend time with family.