Thursday, November 1st, 2012
Just for the sake of posting something on my blog, I thought I'd put pictures up from Halloween. We did some fun things, but here's just a few of the girls in their costumes with the pumpkins they carved.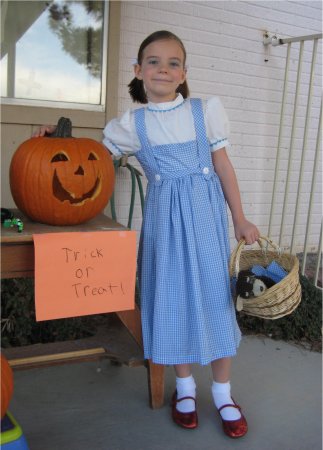 Eden chose to be Dorothy. She used her toy Toto, affectionately re-named Toto after he was Toto for Eden 5 years ago, when she was also Dorothy. (He was called puppy before that, and Lilah "sold" him to Eden.)
~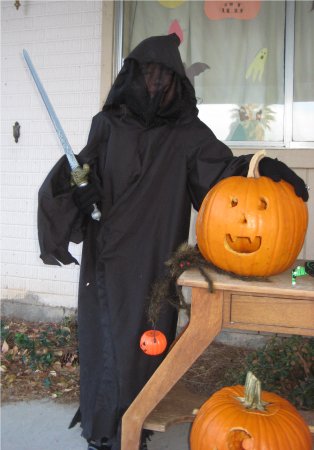 Lilah decided to be a Nazgul, or Ring Wraith from The Lord of the Rings. No one knew what she was, and many didn't even know once we told them, but she loved it.
~
That pumpkin was in big trouble.
~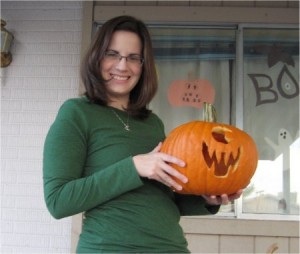 Eden offered to take a picture of me with my pumpkin.
~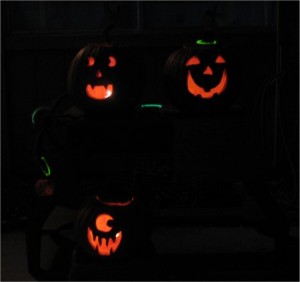 I love Halloween!
I hope everyone was safe and enjoyed the holiday.