Monday, June 25th, 2007
Our hike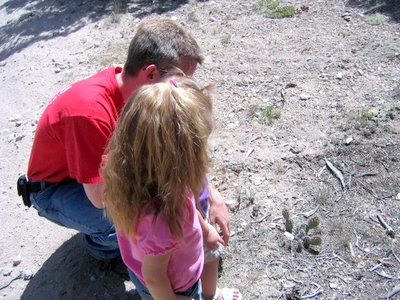 We found a cactus- surprise surprise.
Notice Carolyn's cris cross shirt back? Yeah, she got a cris cross sunburn.
So cute.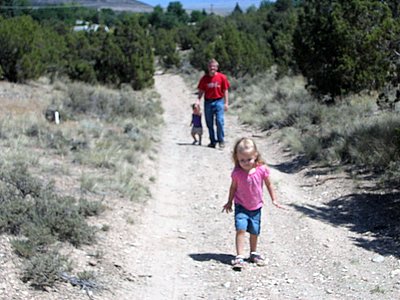 It's a blurry picture but I think it's still so cute.
Carolyn and Lilah at the top of the hill.
One of the views at the top.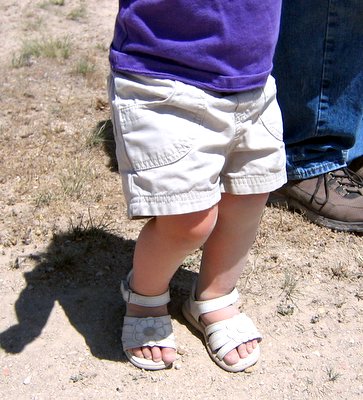 Eden's dusty legs.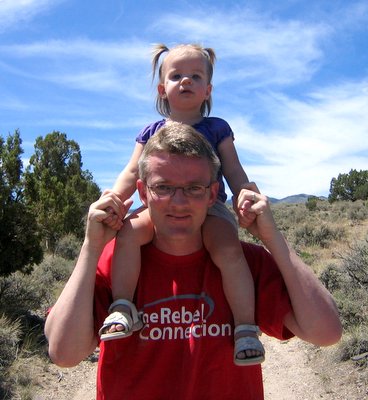 Eden gets the royal treatment.
Around the house.
Everyone loves an Oreo mustache on a cute girl.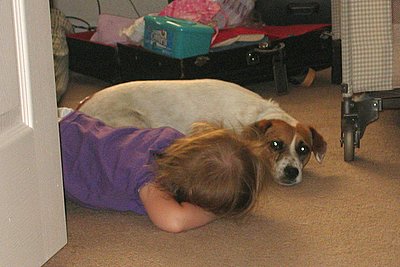 Eden couldn't get enough of Jack. Too bad he got enough of her.
The Duck pond.
Brien and Andrea at the pond. It was the best picture I got of them.
(Sorry Andrea.)
Rosy cheeks from our hike and a little pizza sauce from dinner.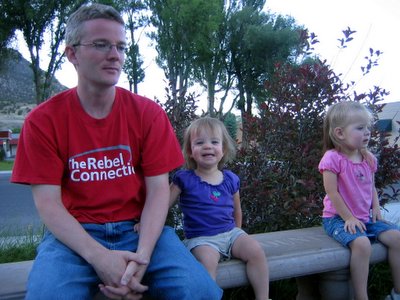 The big picture.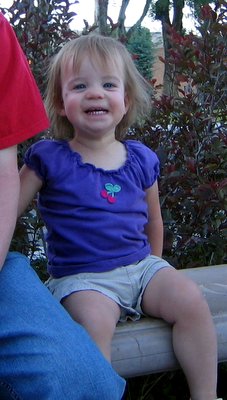 The close-up of the smiling Eden.
Saying good-bye to the ducks.