Wednesday, April 1st, 2009
For my Ozian Costume I'm thinking of using one of the following patterns. So you know what want to do, I want my skirt a bright Emerald green with a gold lace or trim a few inches up from the hem, basically like the first simplicity pattern. The corset I'm thinking of making a darker contrasting green or possibly gold if I find a fabric I like. The corset would have gold ties, gold contrast and I would put the same gold trim on my apron, if I make one, though I think I will need to. I want my skirt fabric to be a satin or something shiny. The apron and shirt would be in a creme or off white color and my corset might be shiny or it might be more of a cotton fabric. I'm not sure yet.
Which pattern do you like best and remember I'm a worker not a princess.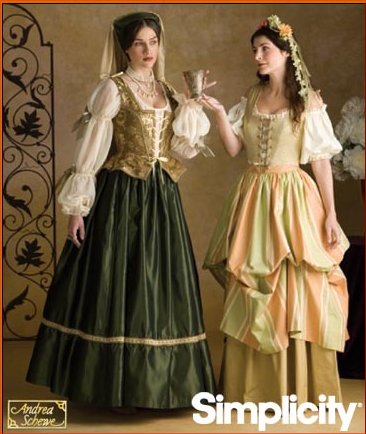 #1
#2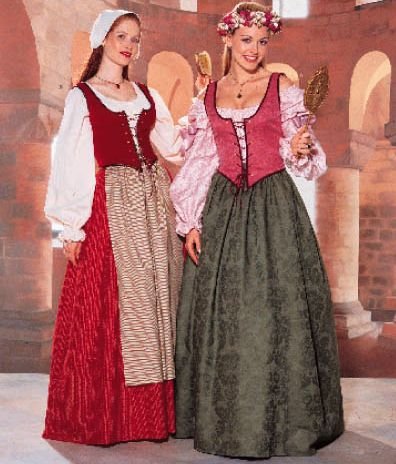 #3
I'm leaning towards #3, only because I like the corsets and it has an apron.  I could use the apron pattern from Hannah's pioneer costume if I wanted to. But I want my sleeves to be shorter and it's a Butterick pattern and I'm not sure when those will be on sale and the other two patterns go on sale next week for only $0.99.