Friday, May 29th, 2009
Thursday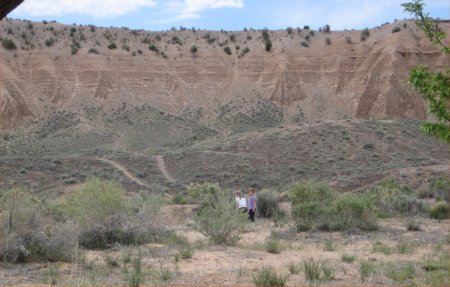 Our Explorers.
–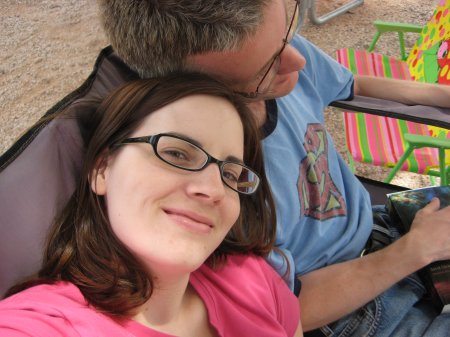 What we did while they explored. He was reading I was relaxing.
–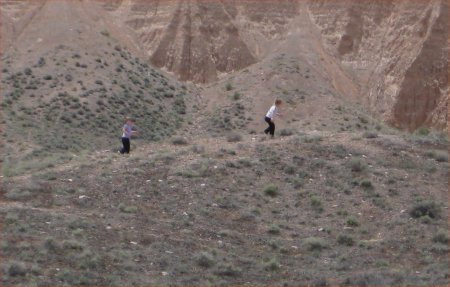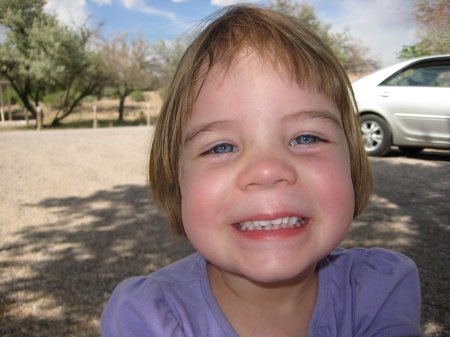 A sweaty, happy hiker.
–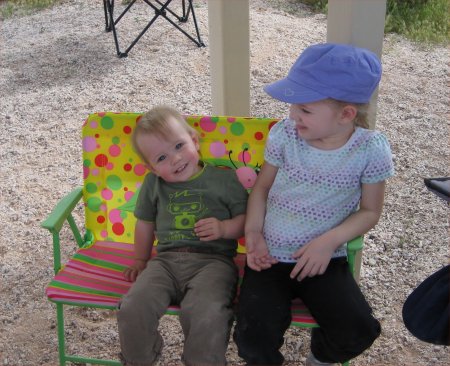 A happy Zarina with a happy Lilah.
–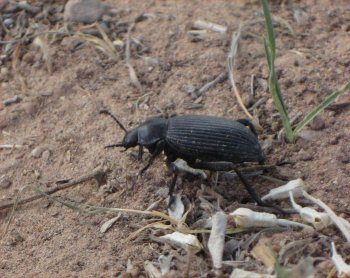 A beetle. They were our regular campground visitors and they were around 2 inches in length. The girls were fascinated with them.
–
Cousins.  Zarina loved sitting on the bench next to Lilah and Eden.
–
Friday Morning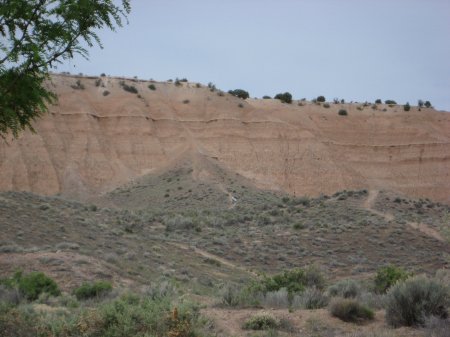 Jon and the girls hiking. What you can't see them?
–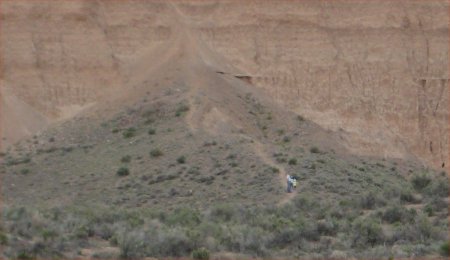 They made it to the top of that dirt hill, but not up the cliff wall obviously. For some reason I didn't take a picture while they were sitting there overlooking their achievement.
–
Zarina walking around with her blanket and Spock bear.
–
Why are you following me strange lady? It was morning and she was grumpy, hence the blanket and bear.
–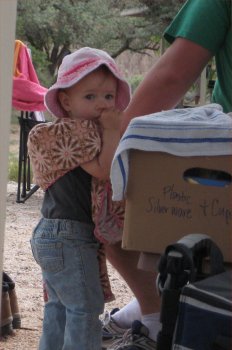 Happy she's with her daddy, but still unsure of me.
–
Still not sure of me.
–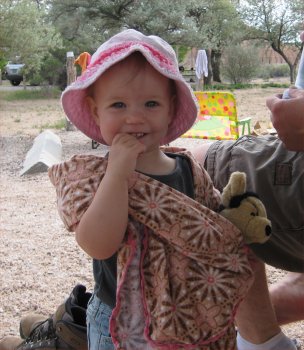 Yay! A smile. She does like me, even if I don't have my children around.