Wednesday, March 31st, 2010
When I was at Old Navy with Lilah I saw these shirts and I had to buy them for the girls. Lilah choose "Daddy's Pot Of Gold" and Eden got "Mom's Lucky Charm." They're both in 5 T since they didn't have them in girl sizes, but luckily Lilah can still wear it… kinda.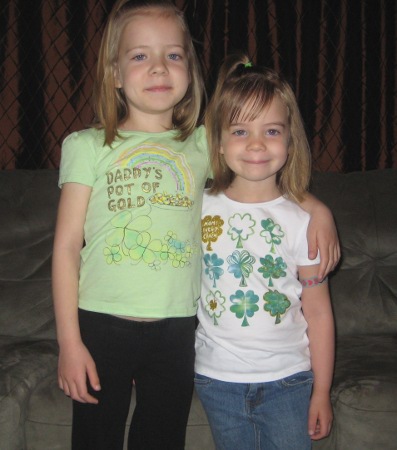 Happy St. Patrick's Day!
~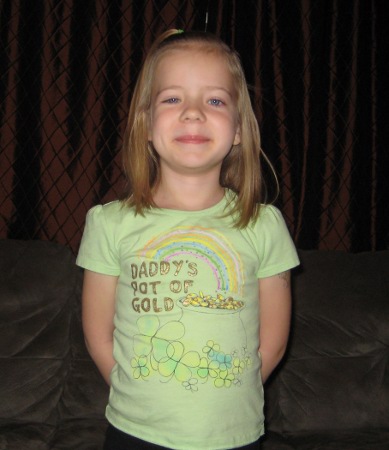 Lilah was not wanting to take pictures.
~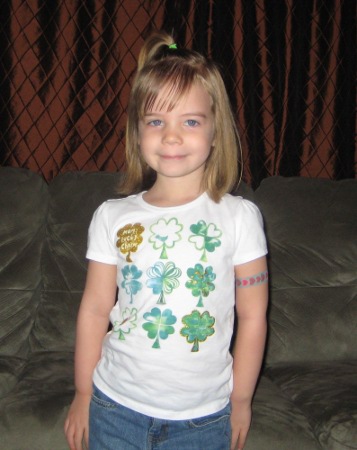 Eden is looking older as she lets her hair grow out.
~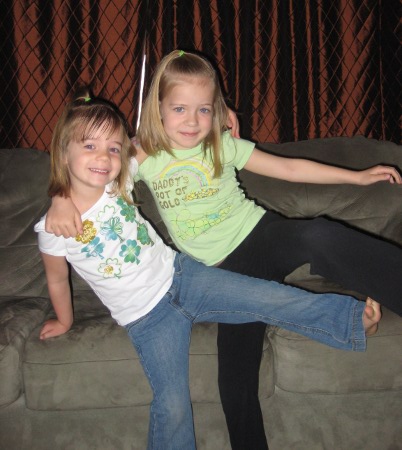 The girls being goofy….Lilah was happy to take this picture.
After modeling the shirts we ate lunch at Subway then went to the Springs Preserve. It was a beautiful day and we mostly stayed in the Origin Area, where they have animals, a sand box, stuff to build with and this giant granite slab that rotates on another rock because of water. The girls spent a lot of time on the rock just hopping on and off and spinning.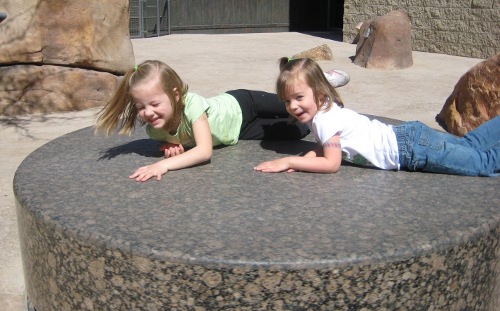 Spinning around
~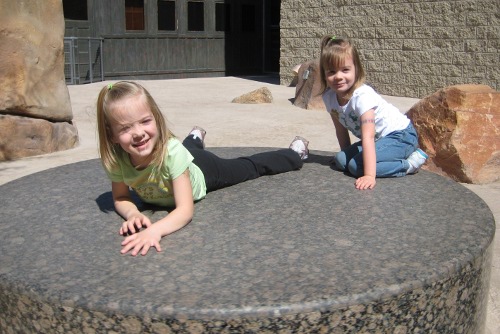 Enjoying the beautiful day.
For dinner we had a green salad, asparagus, and fish. For desert I made a Thin Mint milkshake and added green food coloring for fun.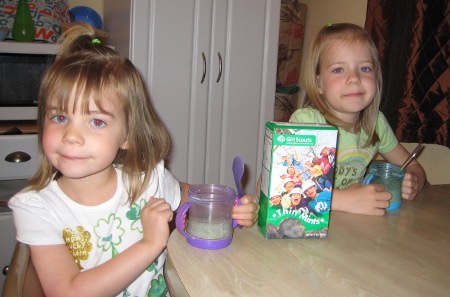 Um, can you look a little happier please?
~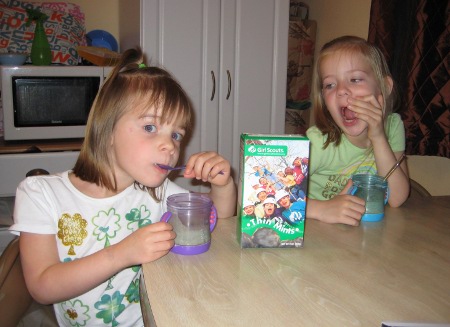 No smiles…I guess this one of you eating the milkshake will have to do.
We had a fun St Patrick's Day and hope you did too.