In April we went up to Utah for my cousins wedding.
Here's when we saw Zarina before the wedding.
The girls love her and had so much fun rubbing her head, holding her hands, letting her touch them and touch their soft dresses.
It was too cute and that is why I have a lot of pictures from it and a video.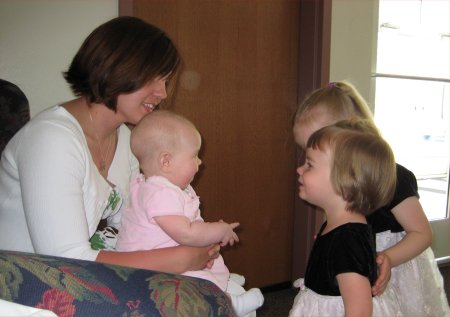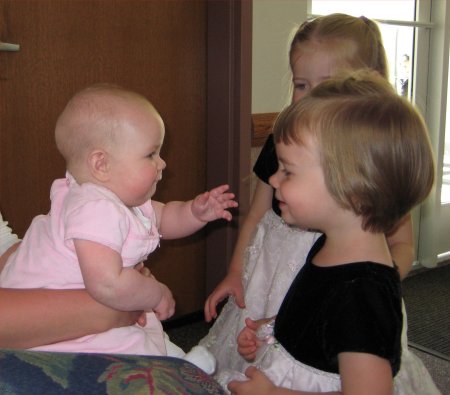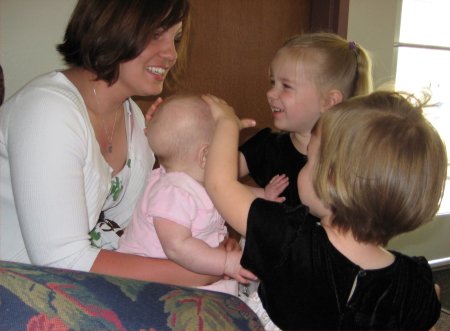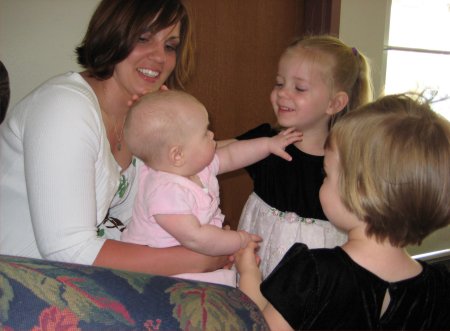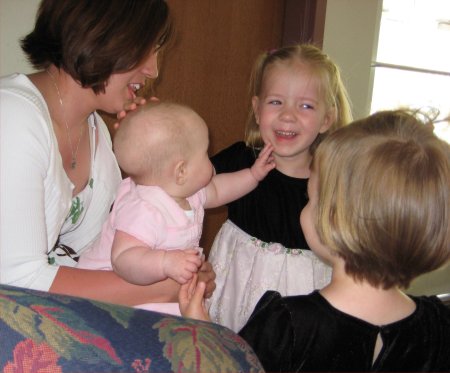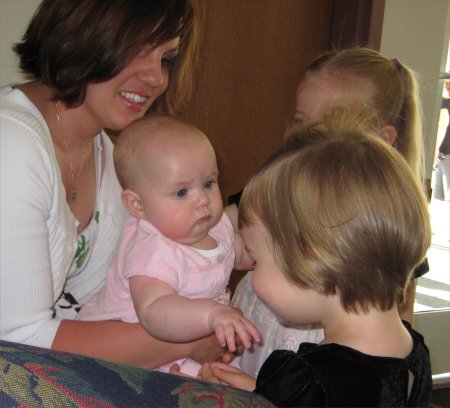 I love the last two because of Lilah's smile and then in the last one you, or at least I, can tell that Eden has a smile on her face.
Here's how cousins interact when one's a baby and the other two love her.