It's snowing in Las Vegas and actually sticking to the ground. We're at a pretty low elevation, so I'm impressed it's staying. (Where as Henderson and where my in-laws live get snow and we don't.)
Here's some video of the girls and some pictures I've taken. Now that it's getting dark, and still snowing I won't be getting any good pictures till the morning. It's suppose to snow all night too.
Totally weird. It takes longer than normal to get cold this winter and now we're getting snow!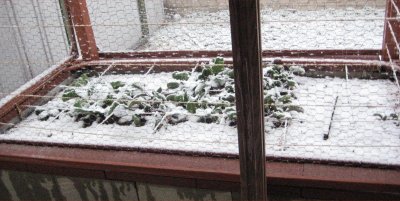 Our garden.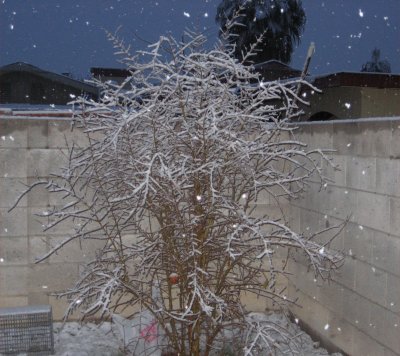 Our pomegranate tree.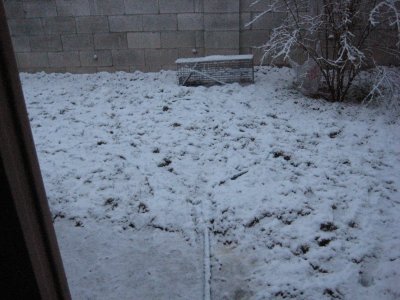 The ground 30 minutes after the girls made tracks in it.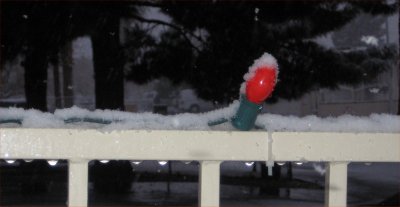 A light.
We tried to build a snow man, but the snow was still pretty thin and I'm a wimp. I hate cold hands and boy does snow make your hands cold.