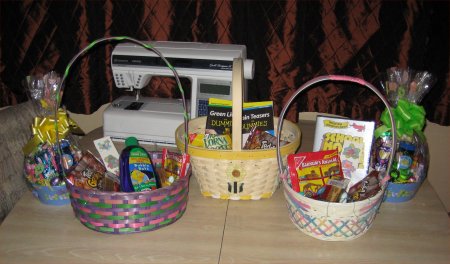 Our Easter Baskets and my mom's sewing machine.
The girls woke up before their mom on Easter morn, so they had to come get me before they inspected their baskets.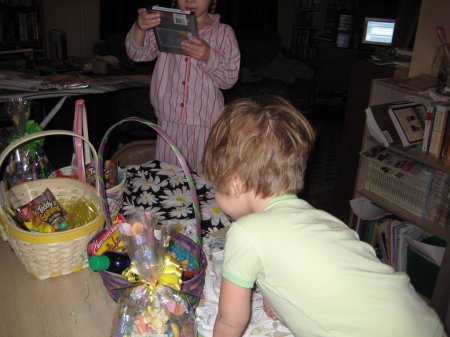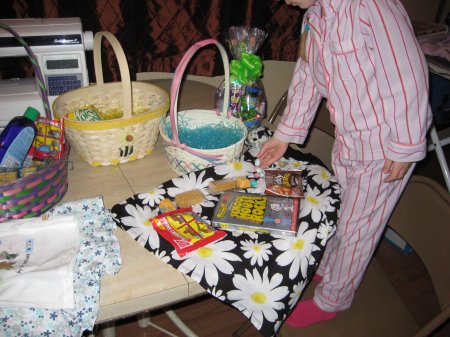 I don't really give the girls candy because they get so much elsewhere. I did put some peanut butter M&M's in the baskets though.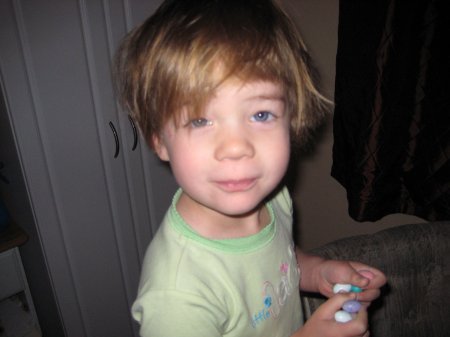 I'm still sleepy, but I'm ready to eat candy!
Before we left for church I asked Jon to take a few pictures of the girls. Here are a couple of them. They are so loving at times.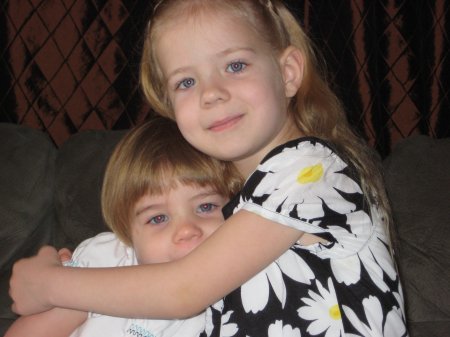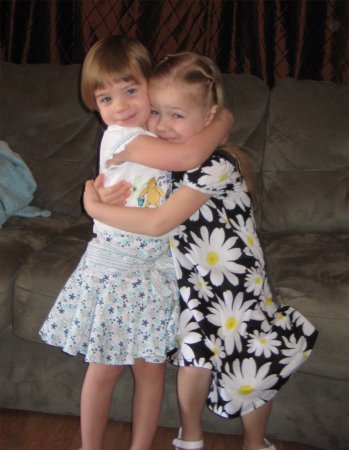 After church and a late lunch we had our Easter egg hunt!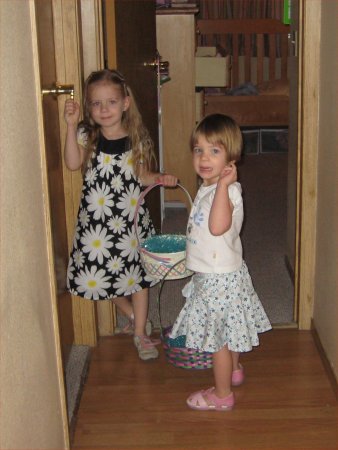 The girls waiting outside my room. (Our room has the back door in it.)

Going for the same egg.
The kill.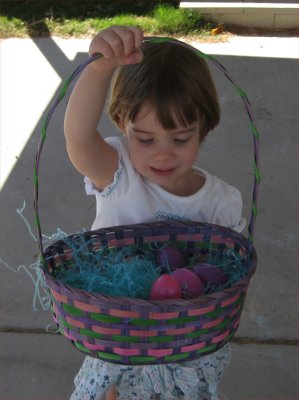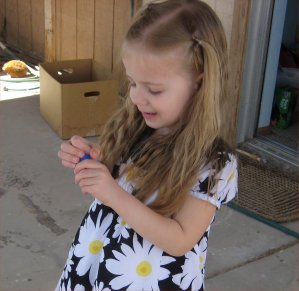 Lilah couldn't wait to see what was inside. (money, raisins and craisins.)
Here's the video of the egg hunt.