I know ever since you've known that I went on my trip you all have been waiting for the inevitable photo blog. ;)Here it is.
So we brought a bowl and a towel just in case Eden decided to throw up.
I looked back sometime between Mesquite and St. George to check on Eden and this is what I saw.
I
I have no idea how long it had been on her head.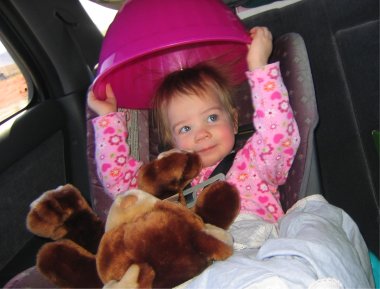 But she had fun with it.
Friday we went to the park despite the throw up incident that morning by Eden.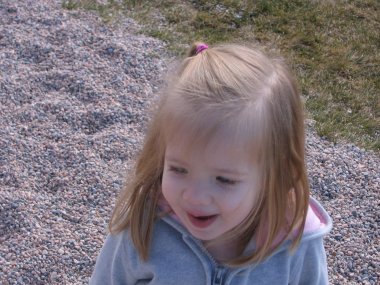 Then onto the wedding that night.
On the tables they had confetti. It started with Lilah just putting it in my hair but then I started sticking it to the girls faces.
Lilah dancing with my cousin Brittany.
Here's the cake my mom made.
The bride and groom.
My Aunt Glenna and Uncle Leonard.
There's a sum of the trip
I didn't take any pictures on the way back because we had two sick girls. 🙁
All are well now. I'm even babysitting my two niece's and nephew right now.