Here are the pictures to go with my detailed posted of what we did in Pine Valley.
Saturday, September 5, 2009.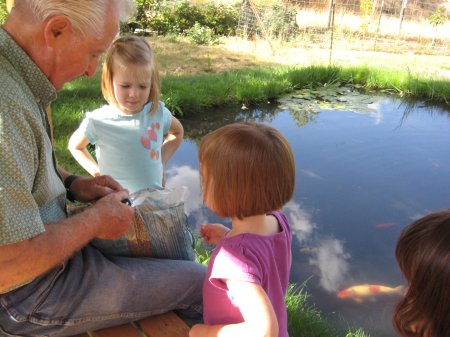 Getting ready to feed the Koi.
–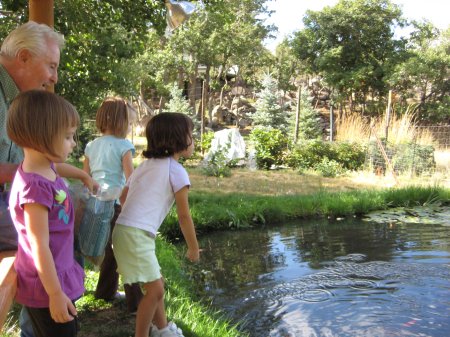 –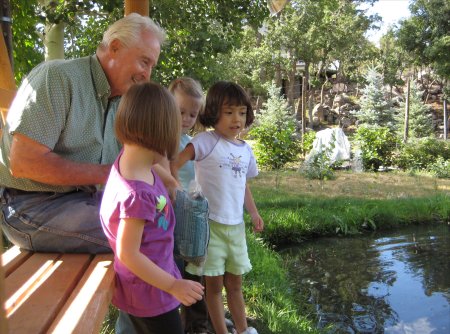 –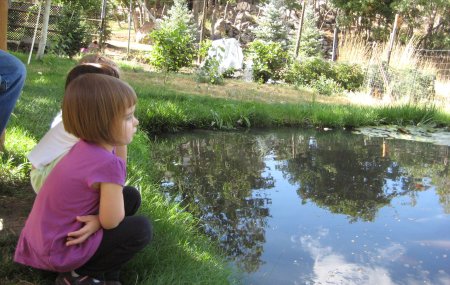 –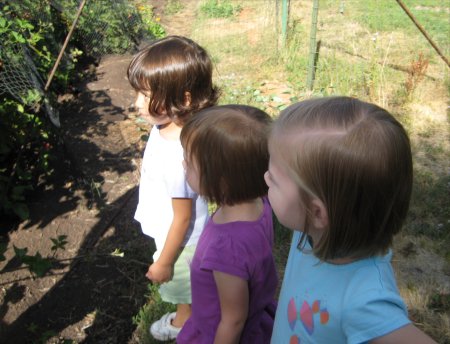 Watching Gary so they can pick blackberries.
–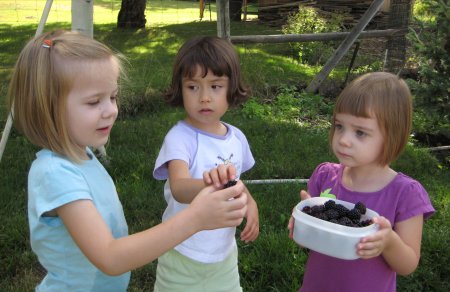 Lilah showing off a blackberry and Britta trying to put it back in the bowl.
–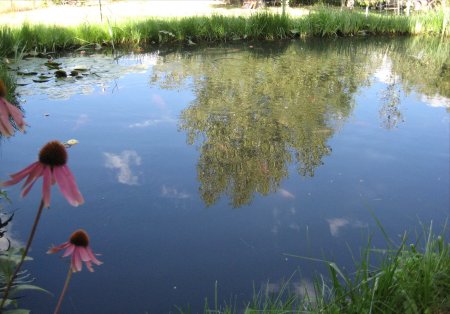 The pond.
–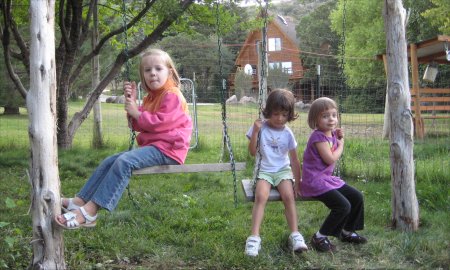 This is the first picture of many of the girls on the swings.
–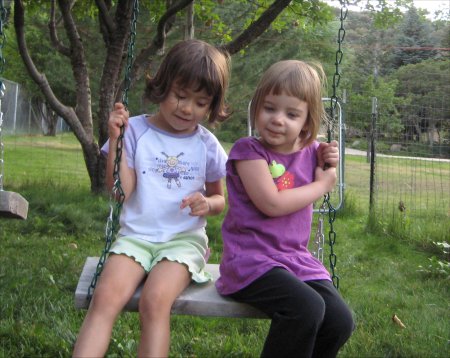 –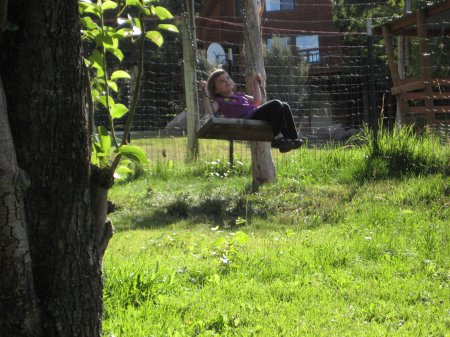 Eden swinging an singing by herself later in the day.
–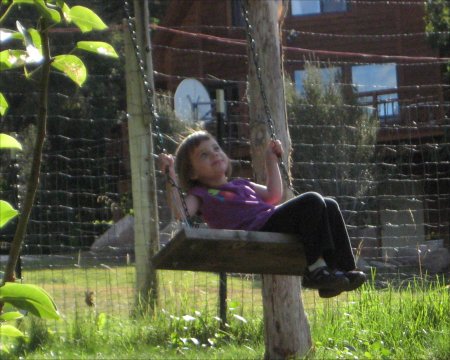 Closeup.
–
They were on the swings a lot.
–
Silly Eden.
–
Sunday, September 6, 2009.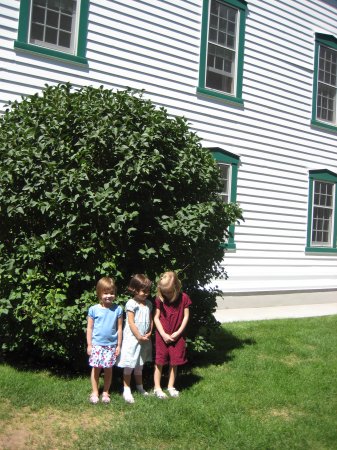 The girls outside the church. It's really hard to take a nice picture of three girls when they're being silly.
–
Eden was the most cooperative.
–
The girls were pushing the four-wheeler.
–
–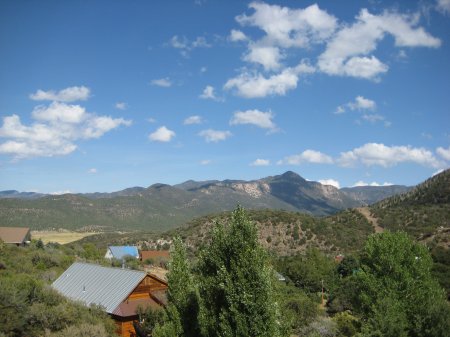 The view from Gary's nephew's cabin.
–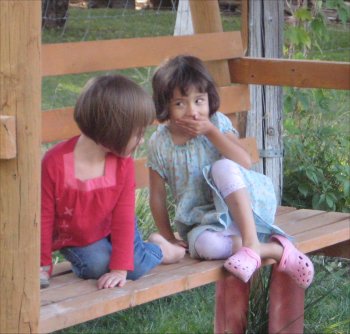 Hanging out by the pond.
–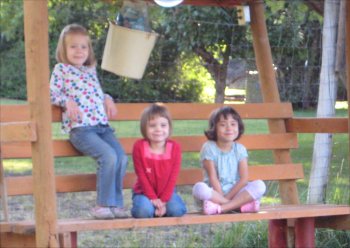 –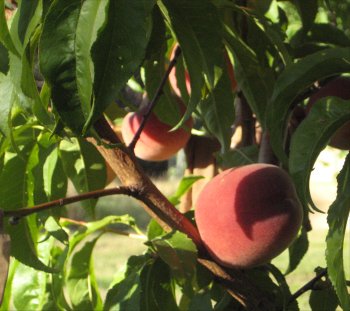 pretty peaches
–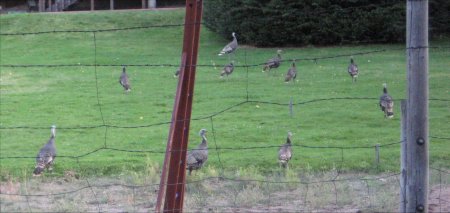 wild turkeys
–
Monday, September 7, 2009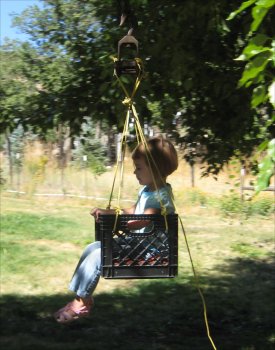 crate on a pulley
–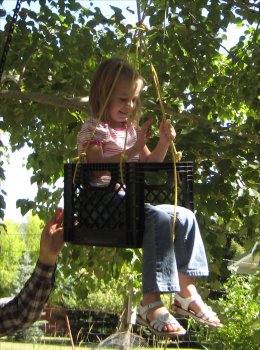 –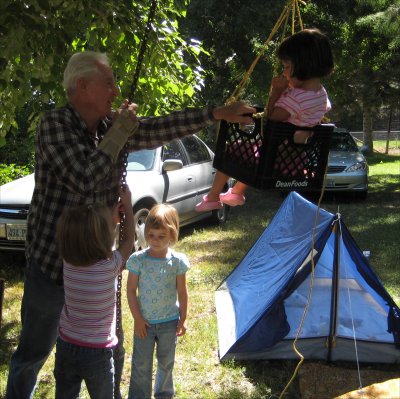 The girls liked "helping" to pull one another up in the crate.
–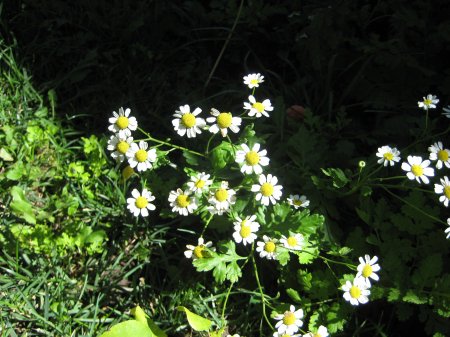 Pretty flowers that were in the yard.
–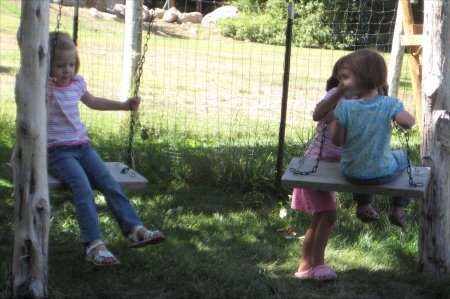 Britta twisting Eden up in the swing. Eden was the only one who enjoyed this because Lilah got hurt at one point and Britta was just too scared.
–
There she goes!
–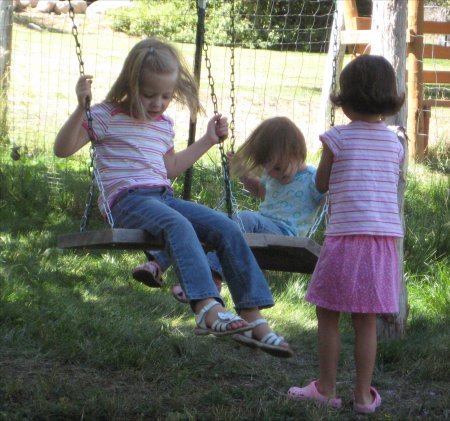 And she's done, and so our are my pictures of the girls on the swings.
–
The redneck trampoline, AKA an old box spring. It was fun to jump on it. Sam tried it out and then made me.
–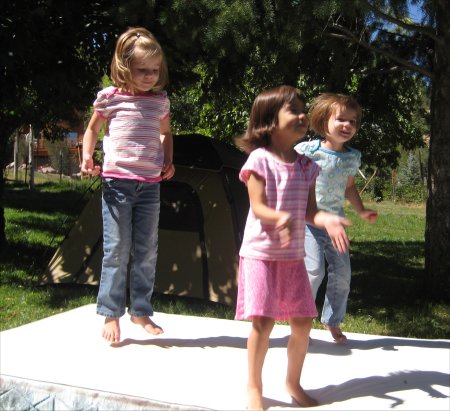 They had fun jumping on it.
–
Eden in the pup tent.
–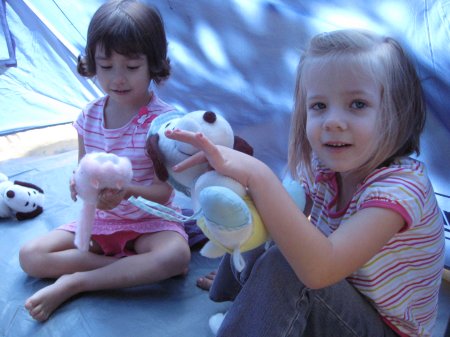 Britta and Lilah in the pup tent.
–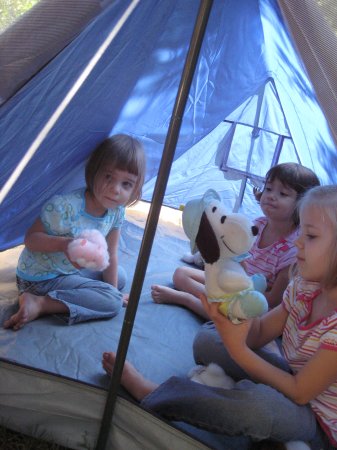 All the girls.
–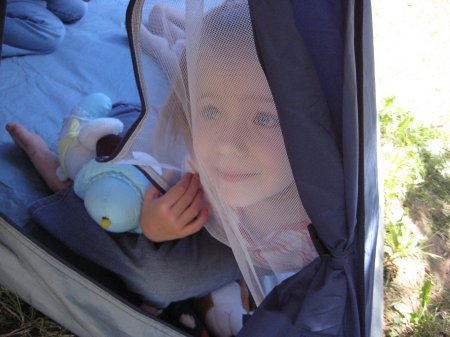 Lilah being silly.
This concludes the picture portion of our Pine Valley trip. I just wish I had one taken with Sam, or had been fast enough to catch her jumping on the redneck trampoline.