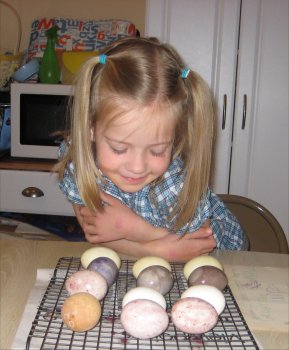 Lilah with our naturally dyed eggs
~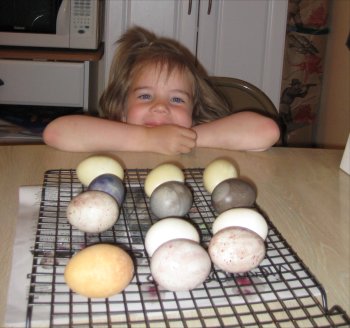 Eden with our naturally dyed eggs
~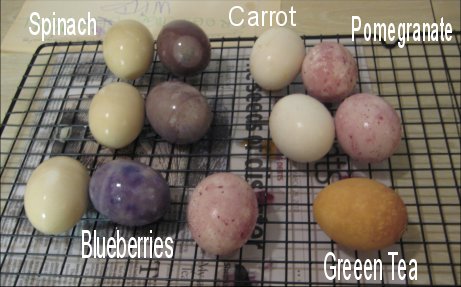 Our eggs. Jon hollowed an egg out and dyed it will green tea the week before.
~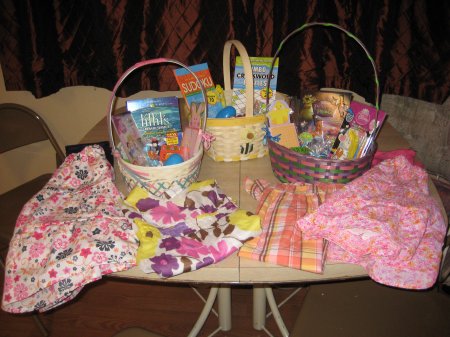 Easter baskets.
~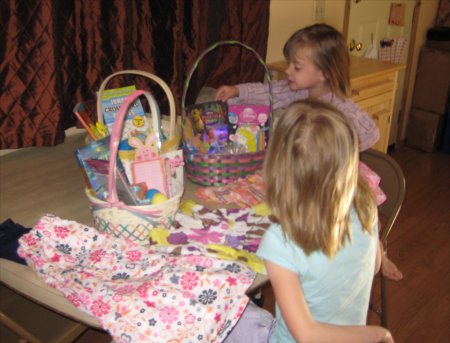 Easter morning.
~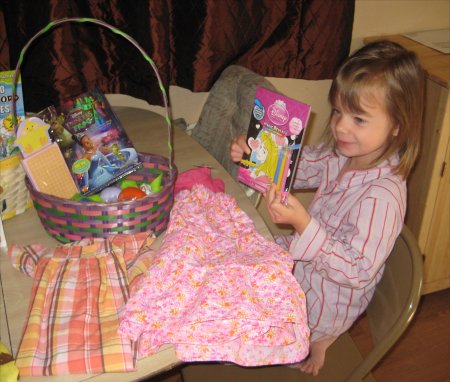 ~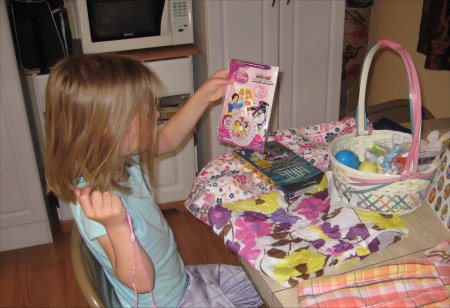 ~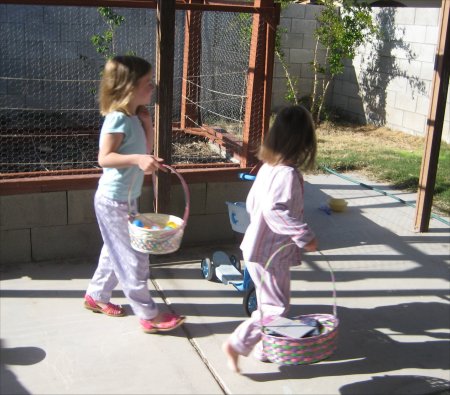 Easter egg hunt at our house.
~
~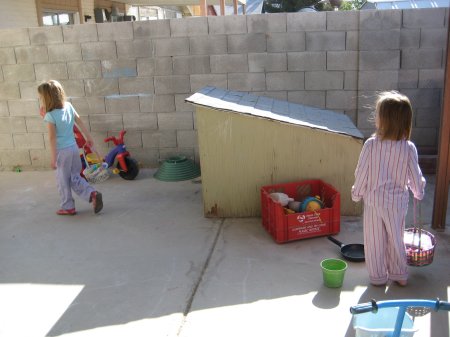 ~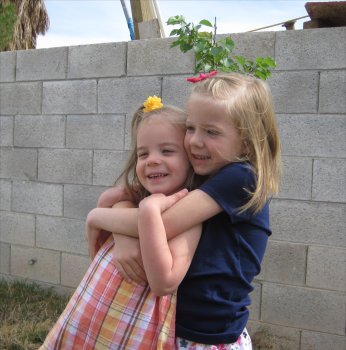 Girls showing love.
~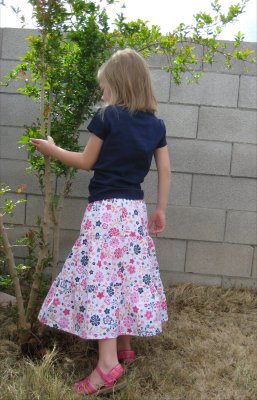 The skirt I made Lilah. (I wanted them really long since everything you find for girls barely touches their knees now.)
~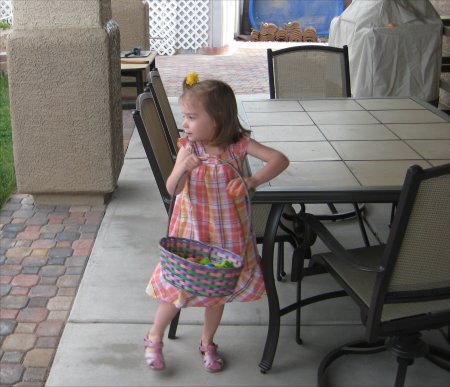 Hunting eggs at Grandma Harvey's house
~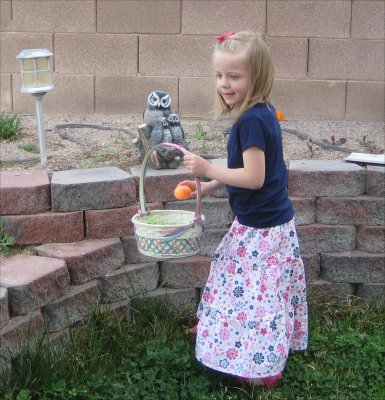 ~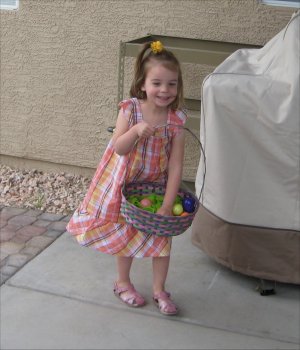 ~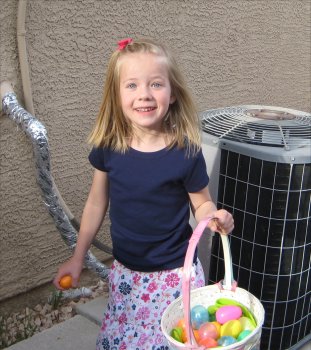 I just loved the look on Lilah's face
~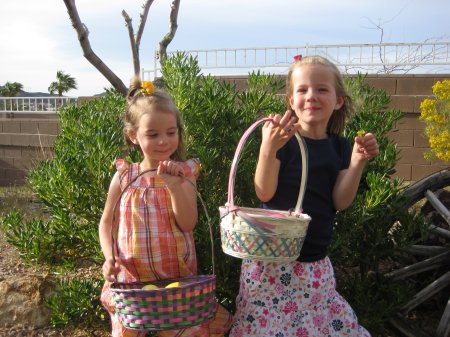 Happy girls at the end of a long Easter day.