This year Lilah turned eight. I'm still in denial about her being that old, I'm pretty sure she was just a toddler yesterday, but I guess the calendar doesn't lie.
It was her turn for a low key party or gathering this year. We decided to do some swimming with her friend Britta, have a picnic lunch with some cake, then head home to get ready for the opening night of the play.
Sam's neighbors are living away from their house, so they asked them if they would watch the pool for them and keep it full and in exchange, they could use it. (They still have a pool person coming by.) They said we could come over and swim, so we did! We also had the picnic lunch in Sam's backyard. It was a fun a little gathering. Lilah chose bagels with strawberry cream cheese, watermelon, chips and lemonade, since everyone loves lemonade on a hot summer day.
I didn't get many pictures of us at the pool, or of the day in general, so this is what I have.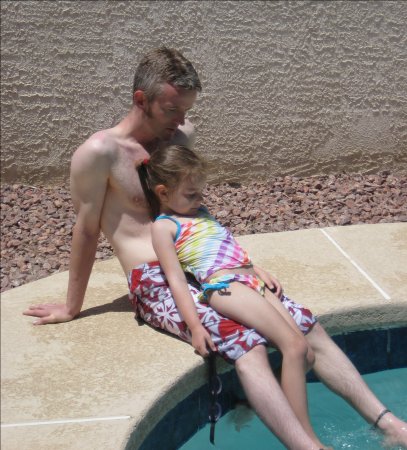 A very long Eden on her daddy. (I'm also in denial about her getting so big.)
~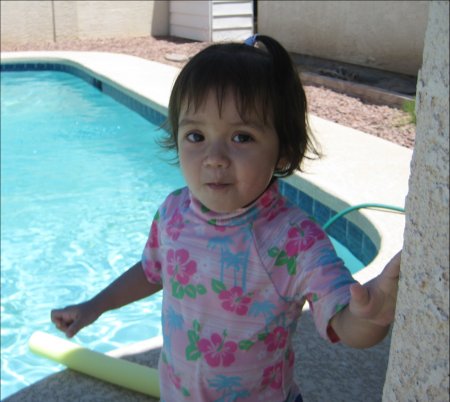 Matilda, she was just coming back from stealing more grapes.
~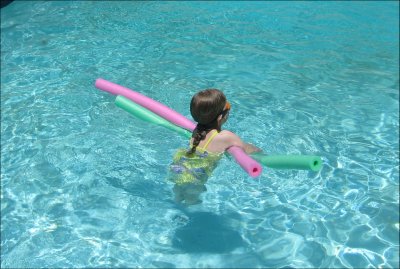 Lilah was there, and she swam with noodles and stayed closed to the edge of the pool. (Sadly our swim teacher was doing lessons while the play was going, so we missed them this year.)
~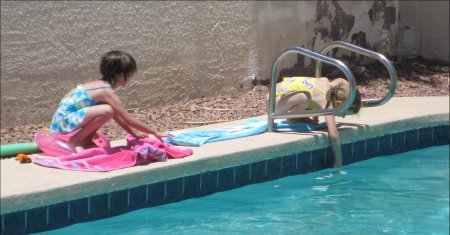 Britta and Lilah like to stay close to one another.
~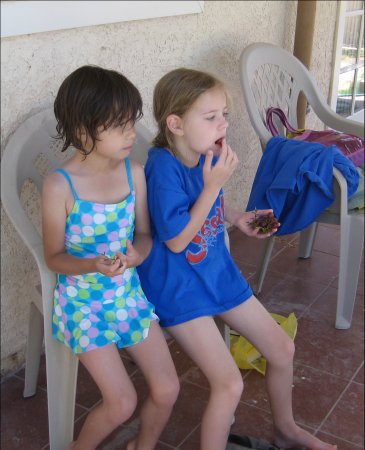 Like I said before, they stay close to one another.
~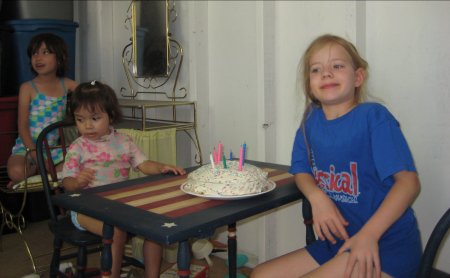 Cake! We sang to Lilah in the play house, because it was too windy in the yard.
~
Due to time we came home to open presents.
We also too a quick trip to Pine Valley for Lilah's birthday. I didn't take any pictures though. Really, it was the only 24 hours we could get away, and Lilah said she wanted to enjoy the fresh air for her birthday, so we did.