So the wedding was beautiful! It was very hot since we had it outside in August in about 100 degree weather. Luckily it was short and you quickly forgot how hot it was once inside in the cool air.
Here's my take on the night.
I warn that most of the pictures are of my little family. Early on the battery light came on so I was being careful with what pictures I took but as the night progressed it just kept working and of course I was mostly around my little family so that's who's pictures I took.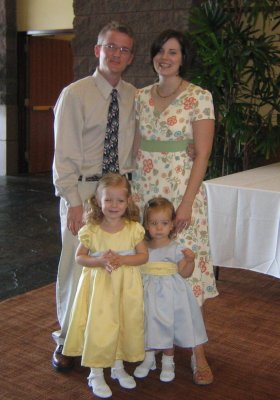 Us waiting inside for the wedding to begin.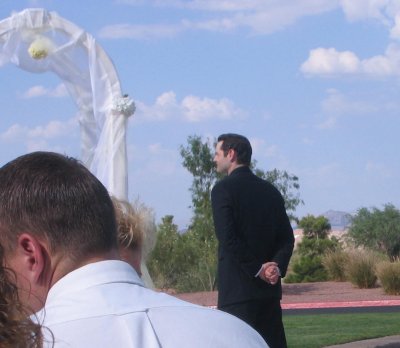 Derek waiting for the wedding to begin outside.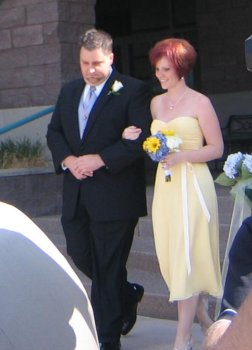 The bestman and Julie, the maid of honor.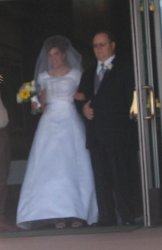 Carolyn and Dad at the door.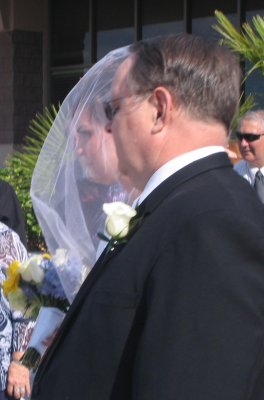 Them walking by.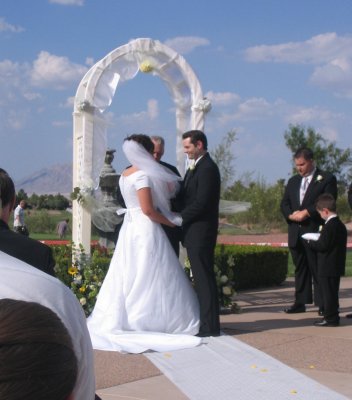 During the ceremony.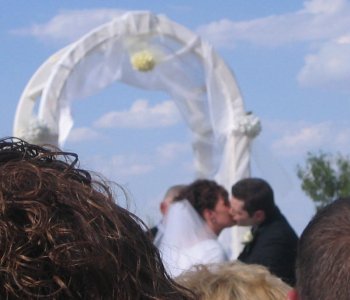 The first kiss I've scene between them.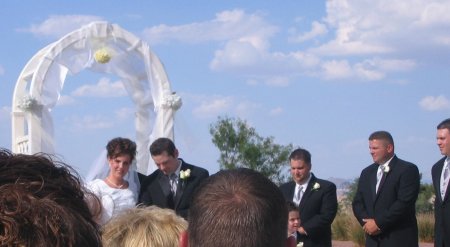 Mr. and Mrs. Derek Svilar.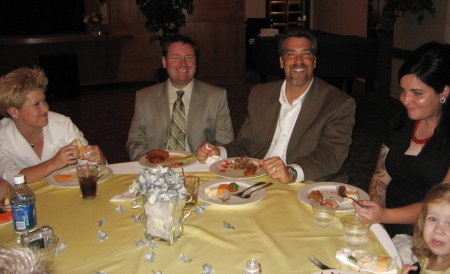 Part of our table.
Jenny, Chris, Max (all co-workers), Jamie (old friend from Greenbriar ward) and Lilah.
Adrianne
During the first dance.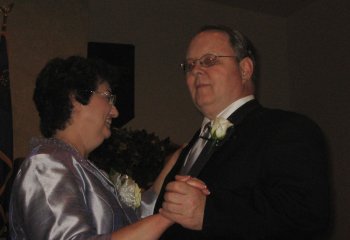 Mom and Dad dancing.
Carolyn and me.
Carolyn and Lilah.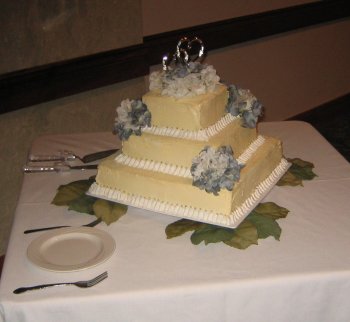 The cake.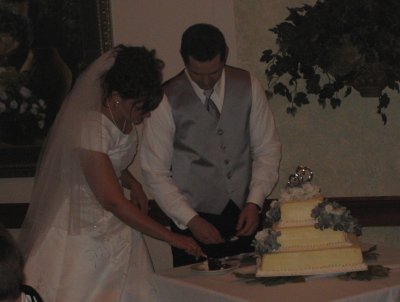 Cutting the cake.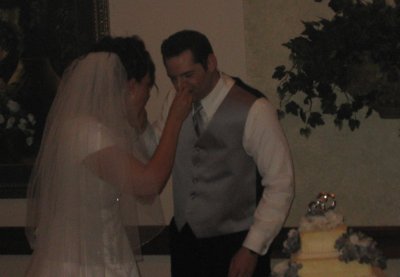 They were very nice to one another.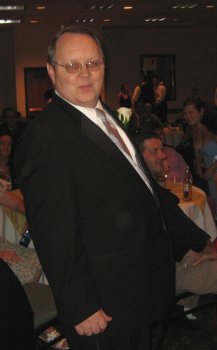 Dad walking by.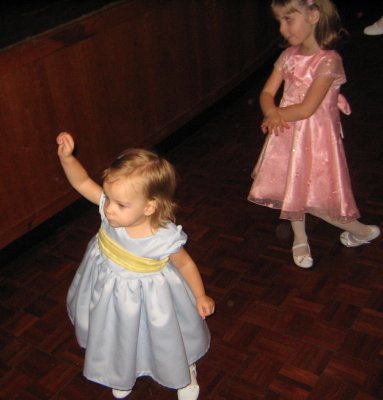 Sunset pose.
Second kiss I've witnessed between them. The photographer had them hold it forever.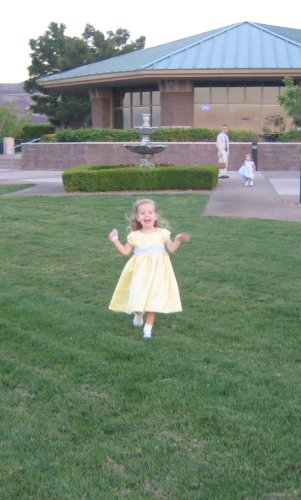 Lilah running to me.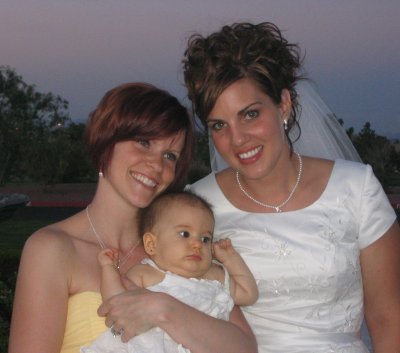 Julie, Naia and Carolyn. One was looking at me the other at the photographer.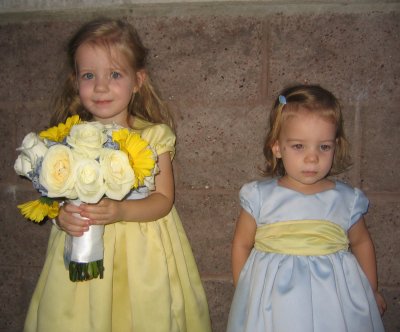 Lilah with bouquet.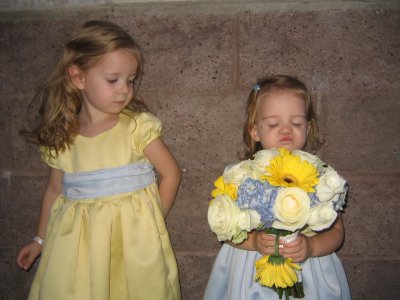 Eden "smiling" with the flowers.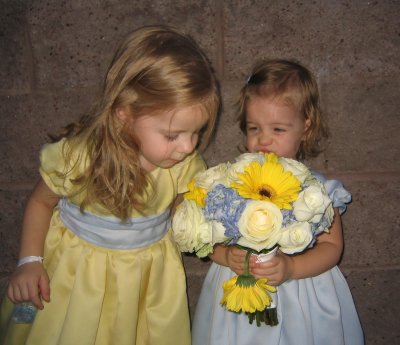 Both sniffing.
They smell so good.
Smile Eden!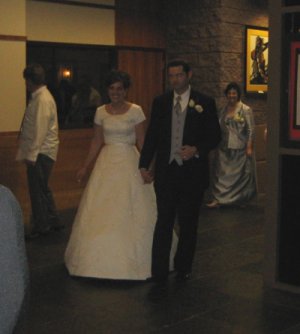 Leaving.
Close up- I was holding Carolyn's door.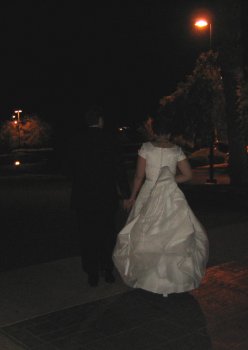 Off into the night with the invisiable husband in this picture.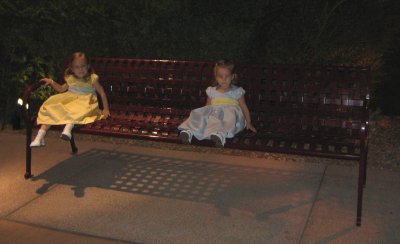 So happy it's over.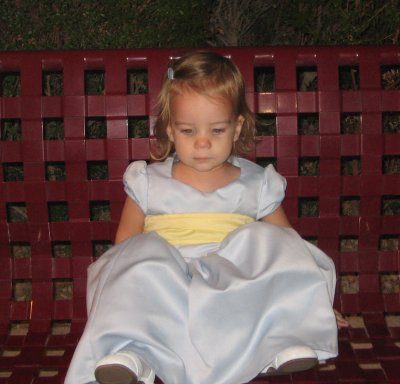 She had only a 20 minute nap today.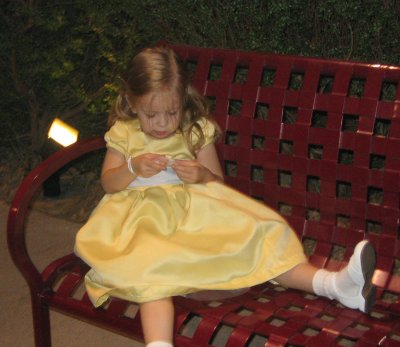 Fun things that happened.
Carolyn waved to Lilah when she was walking down the isle with Derek.
I almost cried during the wedding but was able to control myself. I did start crying during the father daughter dance when both Carolyn and my dad were crying.
No one decorated their car. We were all so unprepared.
We went to their house Sunday to watch them open gifts and they got like four kitchen aid gadgets or attachments but no kitchen aid!
I did make the girl's dresses and my friend Anna made mine.