These are the pictures that were shot from Andrea's baby shower. I took a few but Julie took pictures while Andrea was opening gifts.
Sorry I don't have a better variety. I was just talking most of the time and I didn't remember about the camera during the games.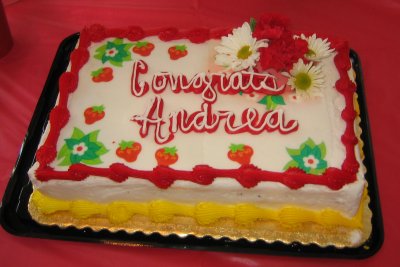 The cake.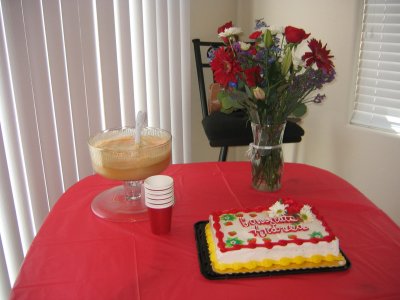 The table. I like to have fresh flowers at parties.
(There was more food, but it was on the counter.)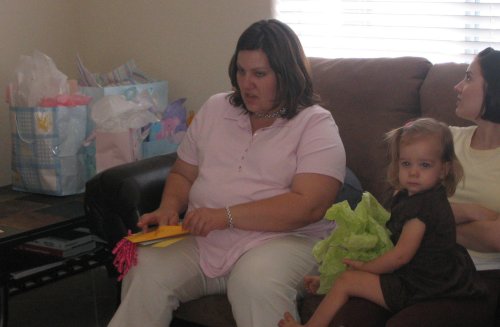 I just thought Eden was cute in this one.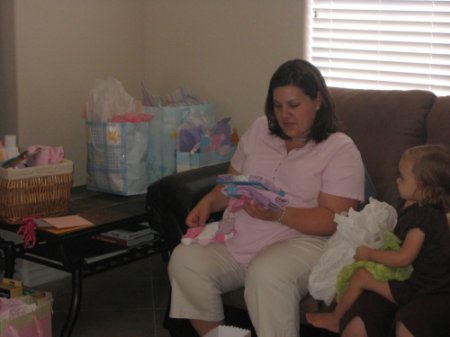 She got lots of onsies.
Did I mention Julie was taking the pictures?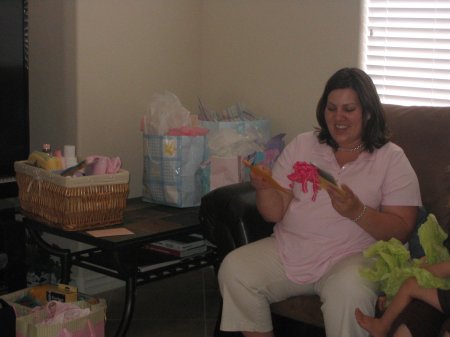 Cards! (Really money!)
The party gang.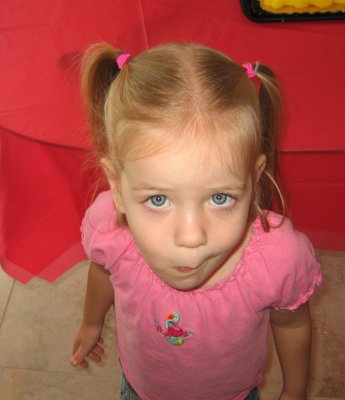 Lilah liked the vegetable tray.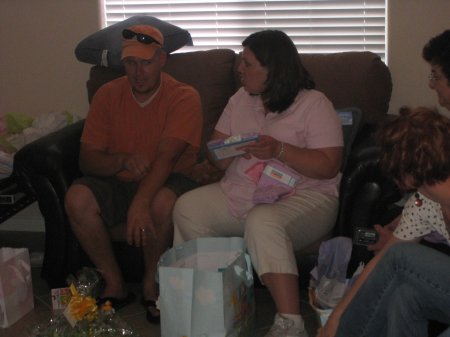 This was Andrea telling Brien about all the onsies she got, duplicates included, and him being like yeah, we'll need a lot of onsies.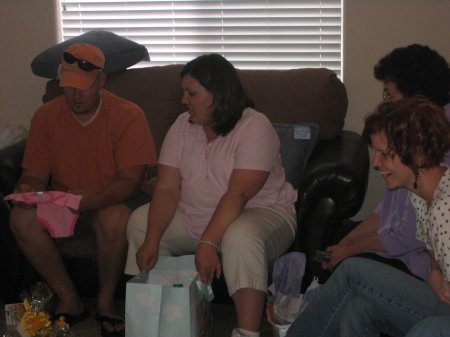 More gifts, but what is Julie smiling at?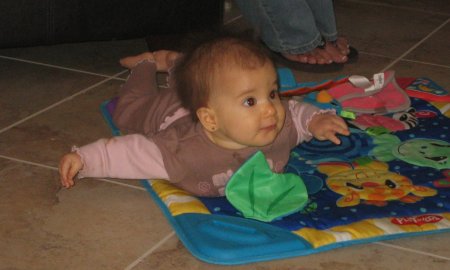 Oh, Julie's smiling at her cute baby Naia.
The end.